Use These Guidelines to Decide When to Seek Medical Care
| Age | Temperature | Response |
| --- | --- | --- |
| Less than 3 months of age | Rectal temperature 100.4° F (38° C) or higher and/or acting sick (pale, fussy, loss of appetite) | Needs immediate medical help. Always check rectal temperature in infants. |
| 3 to 6 months of age | Rectal temperature 100.4° F (38° C) or higher and/or acting sick (fussy, ill-appearing, or seems uncomfortable) | Call your doctor. |
| 6 months to 2 years of age | Rectal temperature 100.4° F (38° C) or higher and/or acting sick | Call your doctor if your child acts sick or the fever lasts more than 1 day. |
| Over 2 years of age | Oral temperature higher than 102° F (38.9° C) | Fever is less likely to be due to a life threatening illness. Try rest and plenty of fluid. Call your doctor if you are concerned or see other signs of serious illness. |
When to Seek Immediate Medical Attention
Temperature 104° F (40° C) or higher, or 100.4° F (38° C) for infants.
The person is difficult to wake up, or looks and acts very sick.
An infant or child with a fever who also has any of the following: a seizure, a stiff neck, trouble breathing, abdominal pain, pain with urination, an unusual rash including purple skin spots, or dehydration—not making wet diapers or tears, a dry mouth, refusing fluids.
A child who is unable to communicate and is not speaking or looking at you.
A teenager or adult with similar concerns to those above should seek medical care.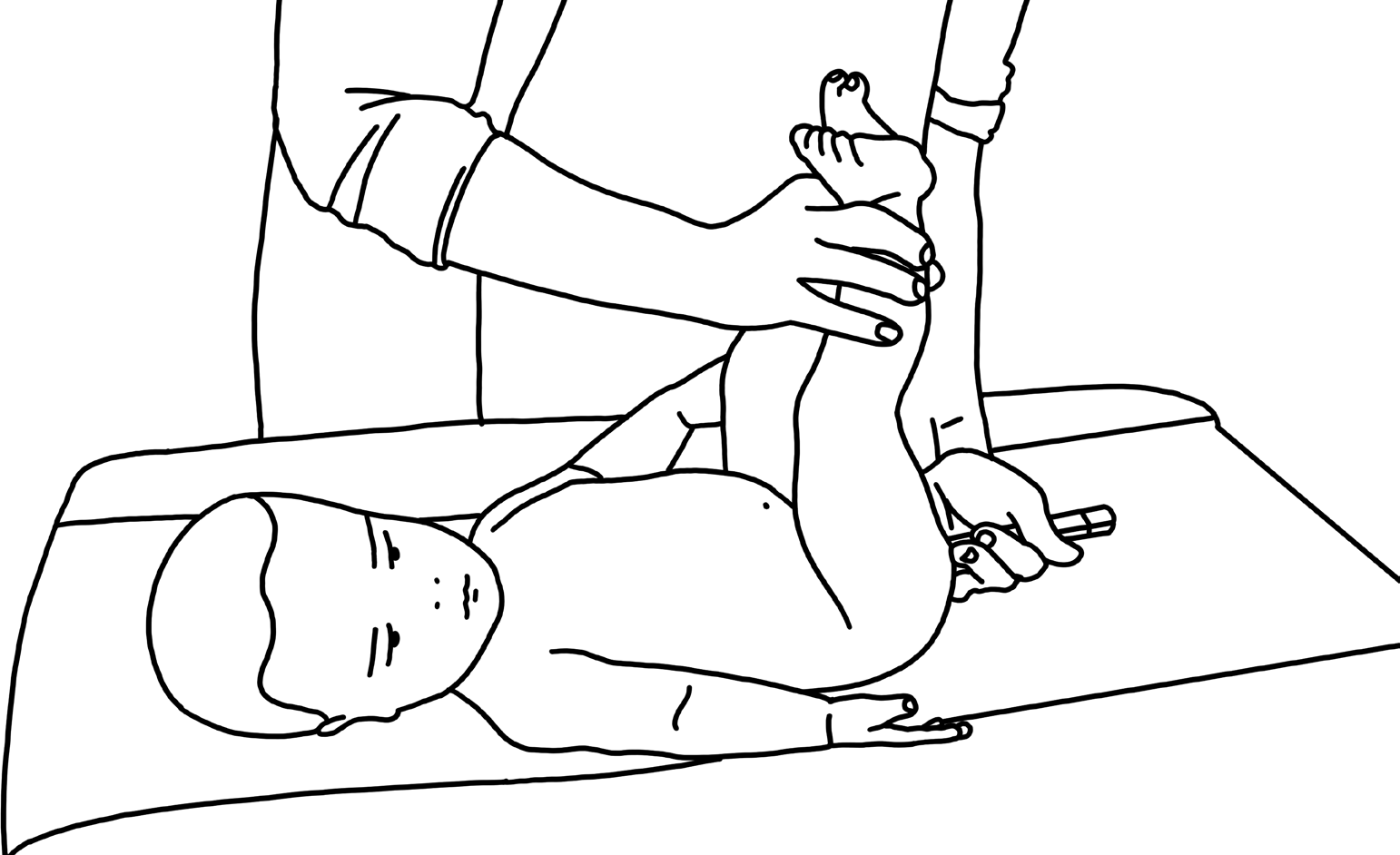 Using Digital Thermometers
Rectal thermometer (newborn to 4 years of age): Put a dab of petroleum jelly on the tip and gently insert the bulb ½ to 1 inch into the rectum. Fever is 100.4° (38° C) or higher. (Diagram 20)
Temporal artery thermometer (3 months of age and older): Sweep across the child's forehead toward the top of an ear. Fever is 100.4° (38° C) or higher.
Oral thermometer (4 years of age and older): Hold under the tongue with lips closed. Fever is 100° F (37.8° C) or higher.
Ear thermometer (less accurate; 6 months of age and older): Gently insert into the opening of the ear. Fever is 100.4° (38° C) or higher.
Armpit thermometers (less accurate): place under the armpit. Fever is 99° F (37.2° C) or higher.
Do not use forehead strips. They are not accurate.
Treating Fevers at Home
Cool person by removing extra clothing, and encourage cool fluids and quiet activity.
Medications can help reduce fevers and pain.

Acetaminophen (Tylenol®, etc.) every 6 hours.
Ibuprofen (Motrin®, Advil®, etc.) every 6-8 hours (only for children 6 months and older).
Check the dose and how often to give medicine with your doctor.
Do not give aspirin to anyone 18 years old or younger, unless prescribed by your doctor.

Lukewarm (not cold) sponge bath or shower ½ hour AFTER being given acetaminophen or ibuprofen.